MEMBER
of the POD

Cheryl Ann Wilson
catzwilson@hotmail.com
Memphis, Tennessee
"God Bless America"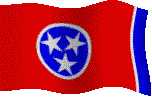 OLD FAMILY PHOTOS
Please visit my Shoemaker Family Photo Album
---

---
DETAILED SHOEMAKER FAMILY TREE

10/28/2002
---
HIDDEN TREASURE-NEWSPAPERS FOUND IN ATTIC
---
Interested in Genealogy? Ancestry.com is a great place to begin. It is where I started in my search!
ANCESTRY GLOBAL SEARCH
| | | |
| --- | --- | --- |
| LAST NAME | DATE RANGE | |
---
---
BEASLEY ~ HARPER ~ SHOEMAKER FAMILY RECORDS

Welcome to my
BEASLEY HARPER SHOEMAKER
Family Records Homepage


03/28/2003
---
DEDICATED to my mother, Mary. Also, in loving memory of my brother, Duwane, and grandmother, Etta.

---

SPECIAL CREDIT and THANK YOUS for sharing data, links and photo contributions]


Thank You Cousins.
We are successfully cyber-uniting cousins of SHOEMAKER and related families, and with common-thread team work, we are growing and discovering our heritage.

---
Please visit a sister-site. Created for those connected to a SHOEMAKER surname. It is located at www.newfoundcousins.com. It holds a message board, marriage record, family tree chart and kinships to William Riley Shoemaker (b.abt.1775). Visitors are searching and discovering their heritage from collective assistance.

Our message board is FREE!


DISCLAIMER: THIS WEB SITE IS FOR REFERENCE PURPOSES ONLY, UNLESS CONFIRMATION IS NOTED WITH DATA, ALL VIEWERS SHOULD VERIFY INFORMATION BY THEIR OWN EFFORT OF RESEARCH. ALL INFORMATION HAS BEEN OBTAINED THROUGH MANY SOURCES OF OFFICIAL DOCUMENTATION, DIRECT FAMILY MEMBERS, OR ON BELHALF OF DESCENDANTS THEREOF.
---
There are many branches to this "Family Tree", so if you find we are related, or if you have any additional information on my ancestors or current relatives, please contact me (or any of my cousins). Feel free to post a message and let us know how your particular search is going.
I would love to hear from you!
---
Before you go, please sign my GuestBook.
Thank you for stopping by!
---
NEW! Here's a fun location map! Add yourself!

Sign My Guestbook


View My Guestbook

You Are Visitor: Thank You For Stopping By!
---